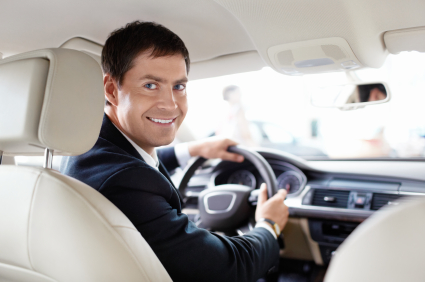 MBF Agency offers household staffing solutions for a variety of domestic staffing positions. Outside of an executive housekeeper, personal assistant, personal chef, household managers, etc., households often need specialized help including chauffeurs, drivers, gardeners, groundskeepers, and domestic couples.
Hiring a Chauffeur / Driver
Chauffeurs / drivers provide transportation for their employer to all the employer's daily engagements. MBF candidates have a Commercial Driver's License (CDL) and an excellent driving record. They are always professional, friendly and have superb social etiquette. Chauffeurs are responsible for all aspects of car care, including routine maintenance, detailing and refueling. Positions are either live-in or live-out. MBF chauffeurs are typically compensated $50-75K/year + employer portion of payroll taxes (as well as mileage when they drive their own vehicle).
Hiring a Domestic Couple
A domestic couple serves as a team in either a formal or informal setting. Each person has a separate role which is typically one of the following: household manager/butler, chef, handyman, housekeeper, nanny or groundskeeper. Couples typically live in a separate attached or nearby residence, and their working hours and vacation days are typically the same as each other. Couple candidates have knowledge of appropriate social etiquette and have previous experience and/or formal training. Couples through MBF typically are compensated $60K-$150/year (+ employer portion of payroll taxes) and benefits. This range is highly dependent upon whether their duties are domestic or managerial.
Hiring a Groundskeeper / Gardener
Groundskeepers are responsible for the care and maintenance of a large property, including all land, shrubbery, gardens, yards and walkways of an estate. MBF candidates are skillful in horticulture, have groundskeeper and/or greenhouse experience, and are familiar with the social etiquette of the affluent lifestyle. Their duties also include the care, maintenance and inventory of the machinery. Rates for MBF Groundskeepers range from $25-$60/hour (+ employer portion of payroll taxes) and benefits.
More Information
For more questions about pricing, our screening process, the hiring process and more, follow the links below:
Start Your Search
Your security and assurance in your household staff is our business. We set the bar high for our staffing selections and we hope our clients do too. For more information on our hiring process, you can get in touch with us here.
To start your household staffing search, begin a client application.